Today, FaithVenture Media is celebrating a wonderful milestone made possible by our clients. Their trust and amazing success helped us earn an esteemed Clutch Leaders Award. Just recently, we caught wind that Clutch ranked our team among the leading companies in Romania's web design space in 2022!
Thank you from our CEO!
"At FaithVenture Media, we're very honored to receive this award. We owe all of this to God and to our clients. A big thank you to our clients for your trust in us over the years. If you're considering creating a web presence for your organization, we'd love to talk with you to see if your organization is a great fit for our agency." — Jeremy G. Woods, Chief Executive Officer of FaithVenture Media
(Article continues below)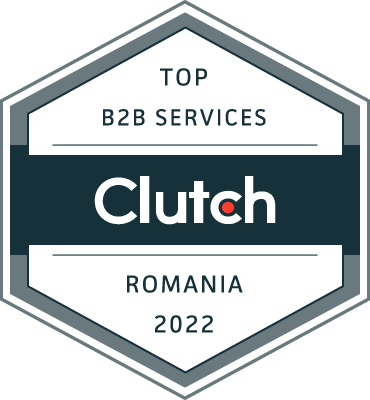 For context, Clutch is an independent B2B review platform dedicated to guiding small, medium, and enterprise businesses through different industries worldwide. The site annually holds an awards cycle to celebrate the finest service providers that showcased thought leadership, ability to deliver, and stellar customer service.
Going back, we sincerely thank each and every one of our clients who believed in FaithVenture Media. We appreciate your gracious support and immeasurable trust. May the future brings more possibilities and opportunities for us. 
It's an honor for us to be a trusted partner and a Clutch 2022 Leader!
Send us a message and let's grow your Church together. FaithVenture Media is excited to get to know you.